Turn your courtyard into a tropical paradise with Petunia Mayan Sunset with its neon blooms of orange, pink and coral around yellow throats. This standout petunia is weather proof and vigorous whilst remaining compact and upright in habit. It will put on a brilliant performance, flowering continuously all summer long and will tolerate full sun and heat.  Grown exclusively for Palmers Garden Centres and Nicol's Garden Centre.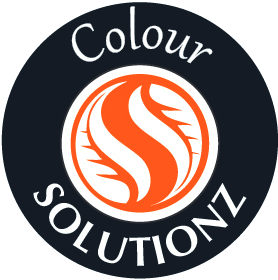 Part of our Colour Solutionz

H: 20-30CM W: 25-35CM
Mature Size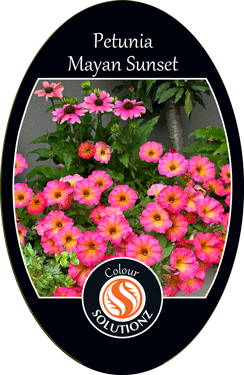 Look out for this label in store!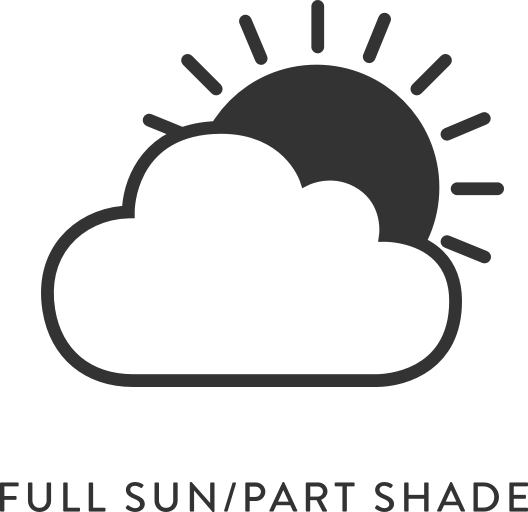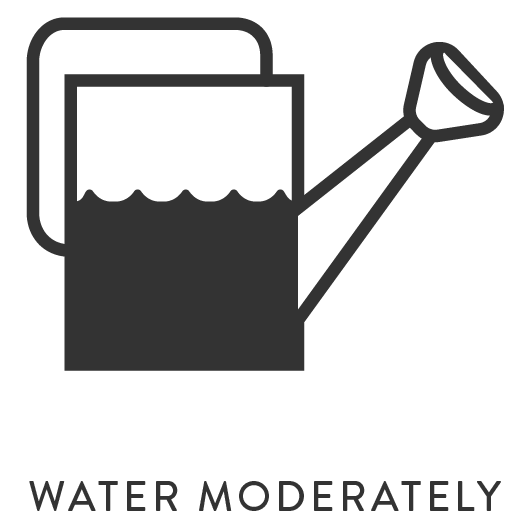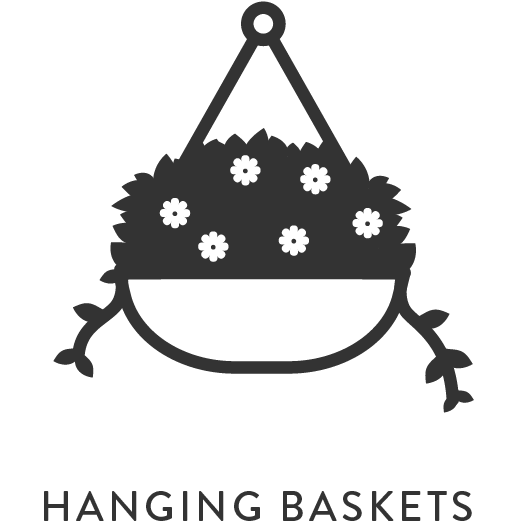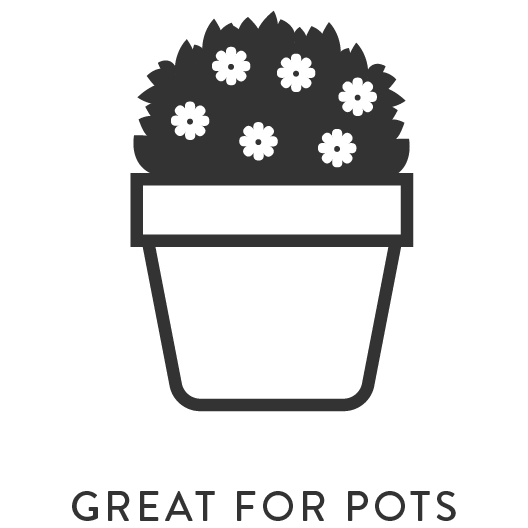 Plant Information
Our Solutionz
Explore other solutionz