PROUDLY FAMILY OWNED AND OPERATED
Caring for your gardens for over 35 years
Over 35 years in the industry Greg and his family have built up the nursery and turned it into one of New Zealand's premium facilities. Currently we have over 10,000 square metres of crop cover on a 6 hectare site but have ambitious expansion plans for the future. We currently employ 30 staff who all share the same passion for plants thus ensuring a superb product being supplied nationwide. Most of our success is largely due to a clear vision for the future and we are heavily invested in new technology, research and development to keep us progressing into the future. It is also because of this, many breeders worldwide come to us to manage their exciting new plants which are constantly being developed each year. It is our absolute privilege that we get to promote a wealth of product through our brand - Gardening Solutionz. The business is a real family affair with Greg's wife Chris, his son Jake and partner Ariana, and daughter Ellie all featuring in the family line up. Oh, let's not forget Jake and Ariana's golden labrador Navy, who gets to come to work every day as well!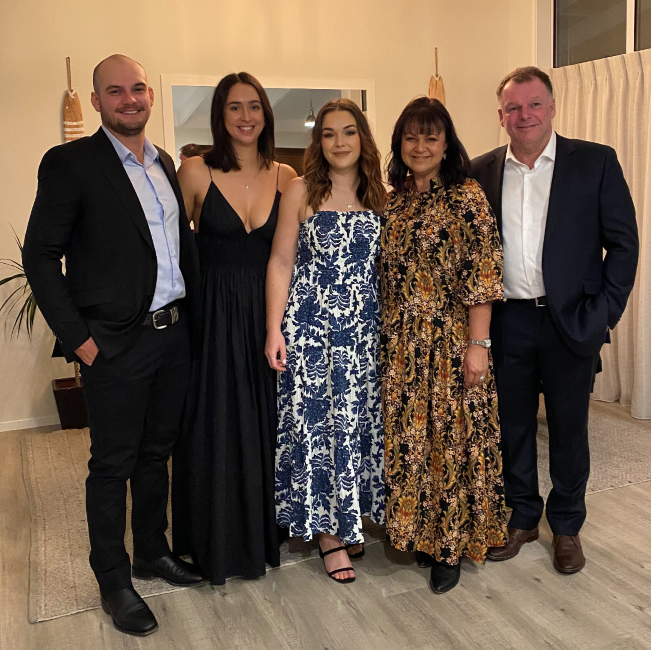 FEATURES AND BENEFITS
Why choose Gardening Solutionz?
With Gardening Solutionz products we offer: distinguished plant grades, planting ideas and concepts, online support, informative labels and most of all we help you to create your ideal garden space.

Our Nurseries Quality Assurance
Whenever you purchase a Gardening Solutionz plant, you can be assured your plant has been grown with lots of love and care and has met strict quality control measures before being delivered to your local Garden Centre.

Family Owned + Operated
Established in 1981, our nursery is now one of New Zealand's leading and most respected plant wholesale container nurseries. Family owned and operated, with a large number of long time employees, we epitomize the value of a strong family ethos.
Online Support
Here at Gardening Solutionz we offer online support to help you design and create your ideal garden. If you have any questions or need advice regarding any of our plants, please do not hesitate to contact us on our Contact Us page.

Hi-Tech Growing Facilities
All our plants have been grown in advanced growing facilities and are managed by highly qualified staff who pride themselves on supplying only the best. Greg and Jake are constantly on the look out for new and modern ways to constantly improve our facility and create a better environment for our team.

We are Passionate Growers
Our plants have been tested and proven in most of New Zealands gardening climates, including our own gardens! We feel very proud when our plants leave the nursery and it gives us a lot of pleasure seeing them in other peoples home environments.

One of NZ's Largest Varieties
We have a large variety of plants but we are constantly on the look out for new and exciting products to bring to our gardeners. We have a strong relationship with our wonderful breeders who are constantly sourcing exciting plants to launch into the New Zealand market.